So I have been very busy slaving away to the man today. Sometimes it is just hard y'know. To be honest with you I have been here for eight hours already today and I will have to be here for at least an hour more and the time it took me to type this sentence and the last is the longest I have gotten to sit down all day. But hey, to party hard you have to work hard. I don't mind running around all day slaving away to the man as long as it urns me some cheddar.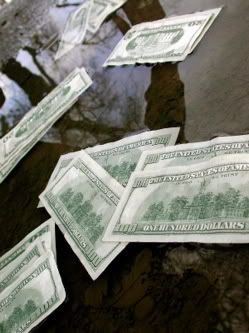 Since there are still about three hundred things that need to happen before I leave work at 5pm, today's post will be a tad bit abbreviated. Here is a video of people who wish they knew what "rain making" was really all about.
What a bunch of jokers.