It all started a month ago. For some time fellow baller Dan Murphy and myself had been discussing it. Each and every Sunday afternoon we would dine on a luxurious lunch at Nick's Place featuring scrumptious skillets and grilled cheese's with the most grandiose bacon in all of upstate New York. This Sunday was different though, fore on this Sunday we decided it was time to go through with the plan.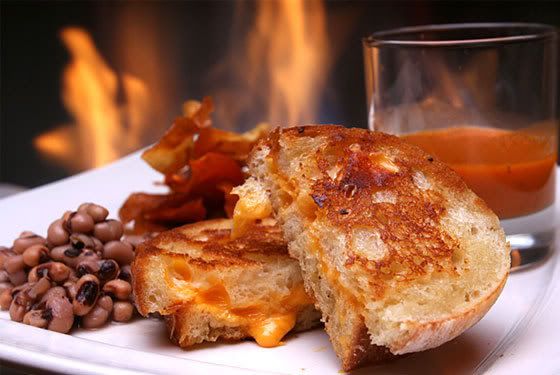 So after our opulent omelette's and savory sandwiches Dollar Dan and I decided that we hit up the establishment known as "Off Track Betting" or as my friends and I call it, "OTB". Thankfully Dollar Dan is also far from frugal with his dough so he readily agreed to the suggestion. We hopped into Dan's mid size luxury car and we were there in no time.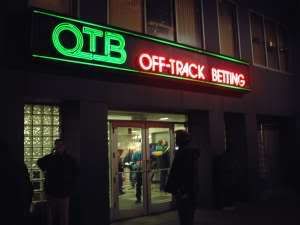 Upon our arrival at the "OTB" we noticed that we were, by like 30 years, the youngest people in there. Really, it was quite a sad state of homeless and the near homeless squandering their money with the illusion that they have a better chance of hitting a long shot to place than buying a one dollar scratch off at the local bodega. All across the ground were ripped up race tickets sitting right next to their broken dreams.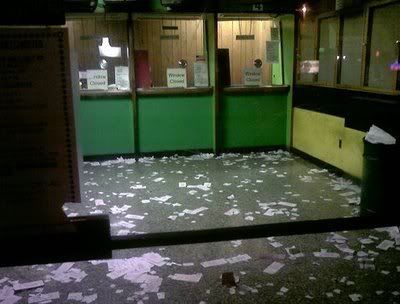 The difference between Dollar Dan , myself and the rest of these pathetic people was that we were not gambling with little Suzie's lunch money or our wife's overtime paycheck. No, we were spending money that didn't mean shit to us. Ha! When you wouldn't even notice a four digit drop in your checking account things like horse racing just call out your name.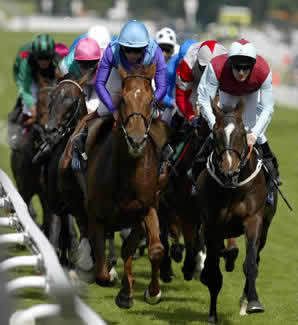 Needless to say with our first tickets we won. Then we played again, and won. Believe it or not this act continued to repeat itself. Eventually we had to go home but we vowed to come back the following week. Now if you don't know what happened the next week then you haven't been reading this website for a very long time.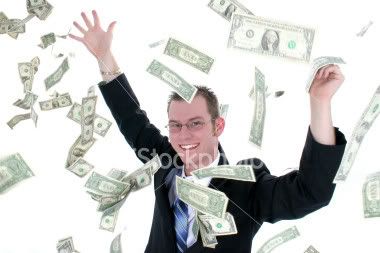 And guess what, it hasn't stopped yet. Every Sunday we go, every Sunday we win. All of the old dudes around us are starting to get pissed. I think what irratates them the most is that after winning a couple of hundred dollars, rather than sitting there all night and playing the horses, we go out and get fucked up.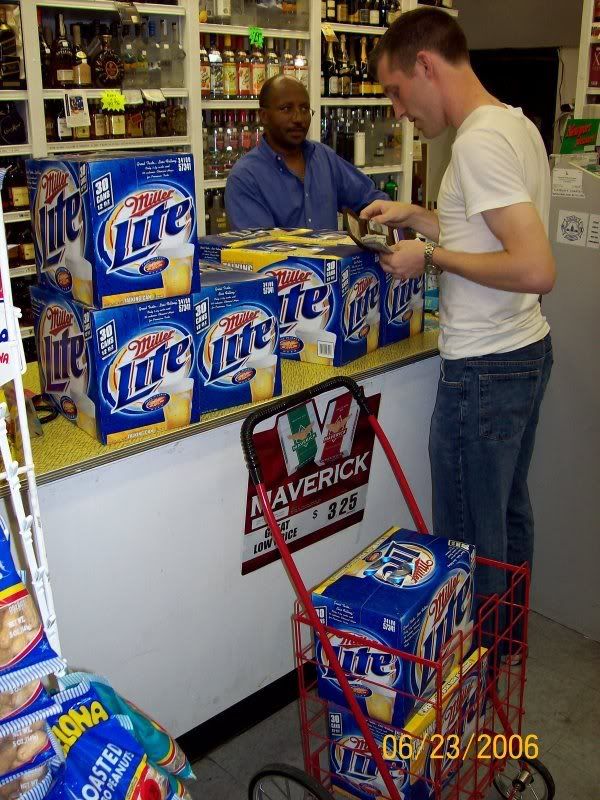 Only one problem has come with the weeks and weeks of winning hundreds of dollars and getting all kinds of fucked up on free money.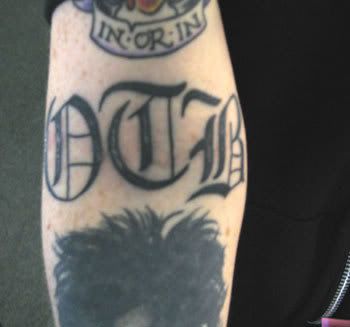 Sometimes you have money left over and decide to pay homage to the very place that is the source of all of this extra cheddar because you are so fucked up....