Tonight is the series finale of the critically acclaimed HBO series
The Wire
. The show has received critical acclaim for its realistic portrayal of urban life and uncommonly deep exploration of sociological themes, and has been named the best show on television by TIME, Entertainment Weekly, The Guardian,the Chicago Tribune,Slate,the San Francisco Chronicle,Philadelphia Daily News and me. Despite the positive reviews, the show has failed to draw an audience commensurate with its press.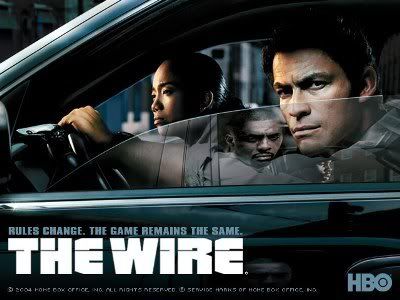 Most of the readers of this blog don't have the time do watch television, you are far to busy spending cash, getting wasted and doing chicks. I understand this but this show displays some baller ass shit such as slinging drugs and having mad cash. Plus a bunch off pussies get off'ed which is sweet. Today we are going to go over the two main ballers in this show, Marlo Stanfield and Avon Barksdale to figure out which of these ballers flaunts the most cheddar. First up, Avon Barksdale.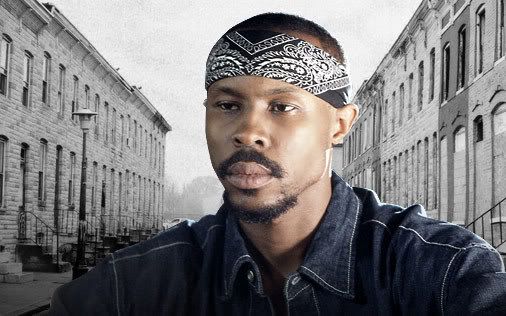 Avon was the number one baller when the show started in 2002. He ran all of West Baltimore and had no less than two people who testified against his crew murdered for being snitchin' ass bitches. Him and his boy Stringer Bell had the most cash and ran the most sexy strip club in all of B'more.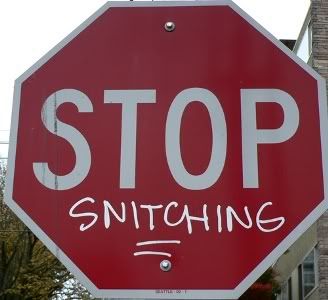 Avon was eventually locked up for conspiracy or some shit because that is all that they could put on his ass. The man was far too smooth to get locked up for murder. While he was in prison he had a bunch of other jokers killed because he was so bad ass he could make sweet ass plays like that from the slammer. Next up, Marlo Stanfield.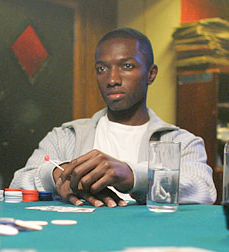 Marlo had over twenty punk asses shot up and put in some vacant buildings to show other dealers in B'more how he rolled. In the most recent season he totally went ape shit on his crew when he found out that his name was sullied by Omar (a homosexual stuck up boy) in the streets. We will find out tonight how many more "all talk no action" bitches get done for being snitches.
So let's break this thing down Dr. Jack Style
More bad ass crew?
Avon had Weebay, Stringer Bell, D'Angelo Barksdale, and Brodie.
Marlo runs with Chris Partlow, Snoop and Cheddar.
The winner is Marlo. Snoop and Chris kill the most jokers in all of B'more. Be they from the East side, West side or New York City, no one is safe on Marlo's watch.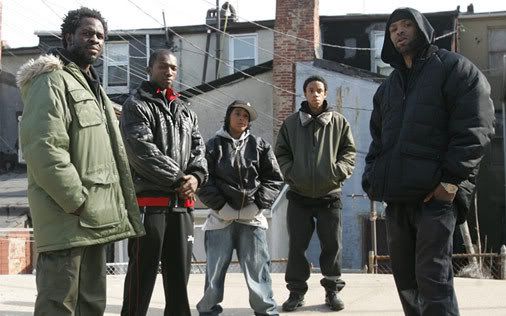 The most cash flow
Avon relationship with his number two, Stringer Bell, was always in a state of constant flux because he felt restricted by Stringer's cash spending limitations placed upon him. Avon always wanted to go out and shoot corner boys, get drunk and spend cash like woah.
Marlo is kind of a bitch ass who only takes an administrative position when it comes to doing the deeds. He hands out cash to little kids in season four just so those kids know who is in charge with Avon in prison. Marlo also had Prop Joe launder money for him because he was such a bitch that he wouldn't just go out with the cash that he had. Ultimately, when push comes to shove Avon had Stinger killed because Avon wanted to flaunt cash and Stringer wasn't having it. Avon takes this round.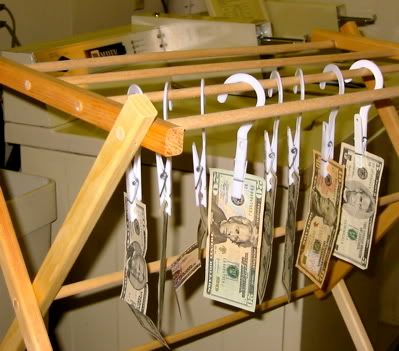 Who scores the most babes?
Marlo sort of strikes me as a prude, I don't really remember him even talking to any chick besides Snoop during the entire show. For all of the name calling on Omar I might have to wonder if it is time for someone to look into the mirror.
As mentioned earlier, Avon owned a strip club, 'nuff said.
In our battle of the ballers Avon Barksdale defeats Marlo Stanfield as the most ballin' ass n word on
The Wire
. My prediction for tonight's finale, given this head to head breakdown, is that Avon has Marlo killed. Sure Avon is in prison but he has shown that he can make a bitch drop from there already. Also, I swear to God if Bubbles dies I am going to get reaaaaaaaaal pissed.