Today, the man who brought the term "maing it rain" to the masses, found out that he is going to be getting a new address. According to ESPN.com Adam "Pacman" Jones has been traded from the Tennessee Titans to the Dallas Cowboys.
Pacman is famous for being a NFL star who was a first round draft choice and has
blazing
speed. Though, we would argue that he is more famous for being in Las Vegas over the 2007 NBA All-All Star weekend when he decided to stop by a strip club for some entertainment.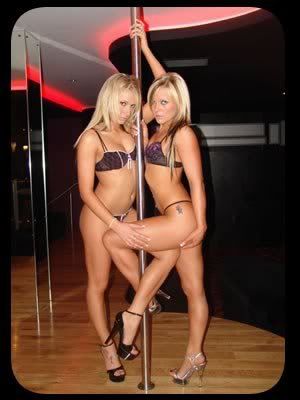 Pacman walked into the strip club with $81,000 in one dollar bills. While at the bar he started throwing the one dollar bills on the women creating the effect of "rain" on these women. The Making It Rain writers were impressed. We immediately went across the border to Canada and began imitating this. The strippers were impressed. We then had sex with them. After that, we started this blog. It was a life changing event.
Now that we are famous writers who have
music videos
and a
book deal
, well, we figured the least we could do it mention the trade of Mr. Jones. You are as influential to us as Ted Diabiase with the added bonus that you are still in the news on an almost weekly basis. I believe that you are the only person who spends more time in strip clubs that us. For that alone you are a baller. Lets hope that there are tons of loose women is Dallas for you to make it rain on. Godspeed Pac Man, Godspeed.