Love 'em or Hate 'em is the latest of columns on making it rain. It will profile different men from history that display both awesome traits and not so awesome traits. this week, Barry Bonds.
Barry Bonds is on the verge of breaking, arguably, the biggest sports record of all time. Now, ordinarily this would be celebrated from coast to coast. Children from every city where Bonds was playing would wait outside the stadium hoping, neigh praying, that they could catch a glimpse of the much celebrated slugger. Alas, that is not the case. For this is Barry Bonds and he is not white.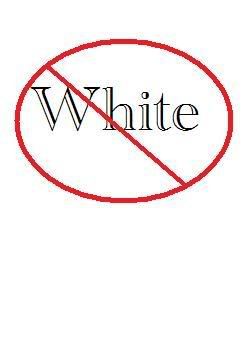 There is a long history of hating things that are not white. For example, did you know a white man shot Martin Luther King? It's true.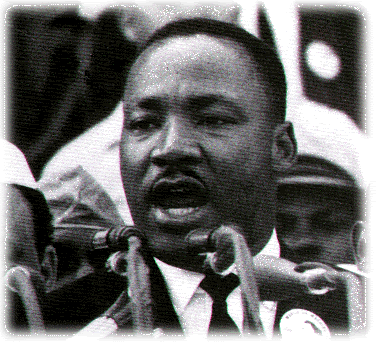 And what about jelly beans? Way to make the shittiest flavour black. Jelly Belly are a bunch of bigoted assholes who also seem to have it out for Barry Bonds.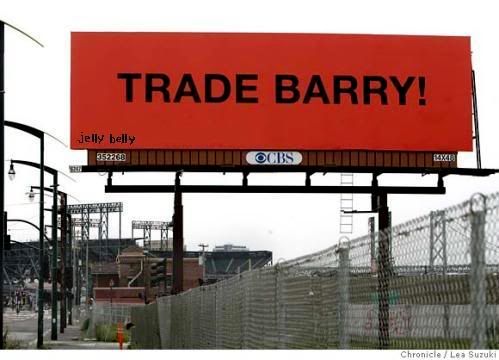 And you know what, i don't think that their would be throngs of people ready to murder Ryan Sandberg breaking the home run record.
I think that america is just hating on the black man. I mean who can personify the american dream of becoming super rich more than Barry Bonds who has gone from a scrawny, pimpled teenager to an oversized, pimply 40 year old.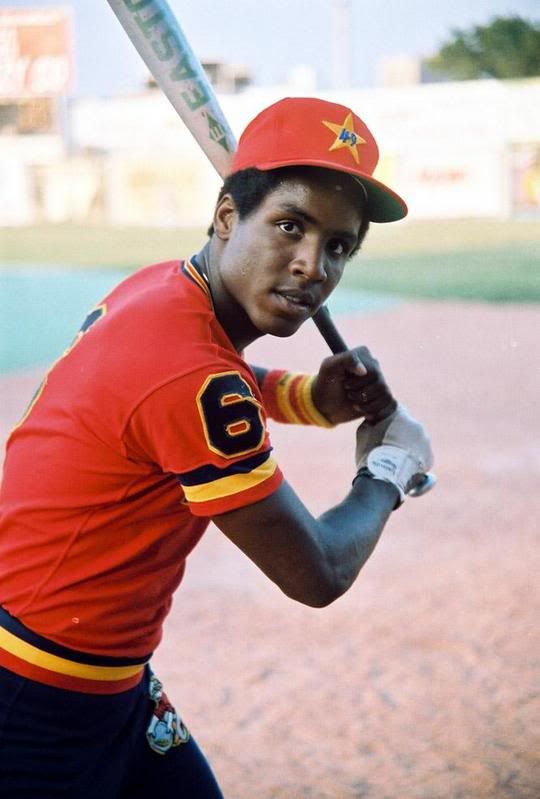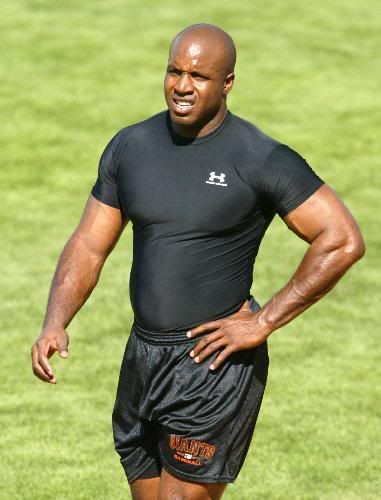 Verdict: Personally, I hate the son of a bitch because he shot himself full of horse steroids but i love the fact that he wanted to be the baddest dude making the most cheddar.